AirSide - Airport Status Indication System
AirSide is a current project at the Munich Airport.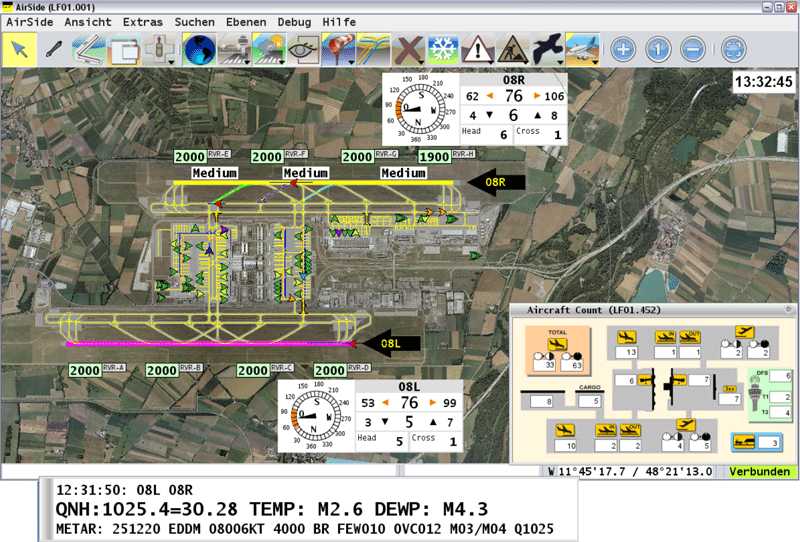 Click to enlarge
I started designing the predecessor of AirSide in 2010. It started as a little Map for GH (Ground Handling). We got the chance to evolve it into a information system for Apron Control. It contains many layers with a vast variety of different data, e.g.
aircraft location
weather information
runway condition
bird control
This was an important leap forward, because AirSide now got all the attention from the executives.
AirSide became a big project. And we got a great team to enhance it further:


Graphical Information as it turned out, was the impressive way to tell what is going on at the Airport.
We eventually took our chances with the Map Award, a excellency recognition program at the Airport. See the Video we made for it: MapAward contestant AirSide.
And the best thing is, we won against 7 other projects.